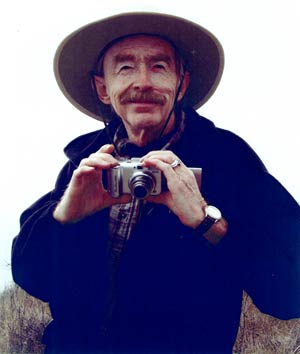 In Memory of
Raymond Eugene Jacobsen
January 19, 1938 to September 3, 2007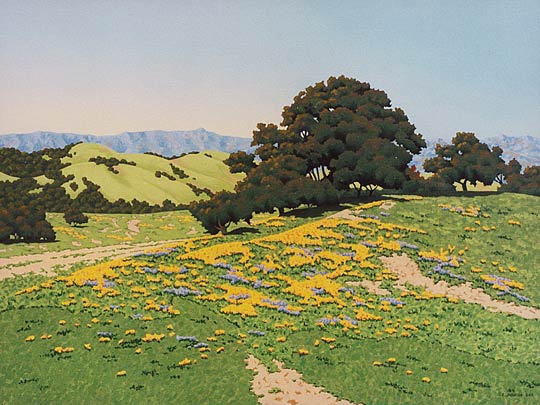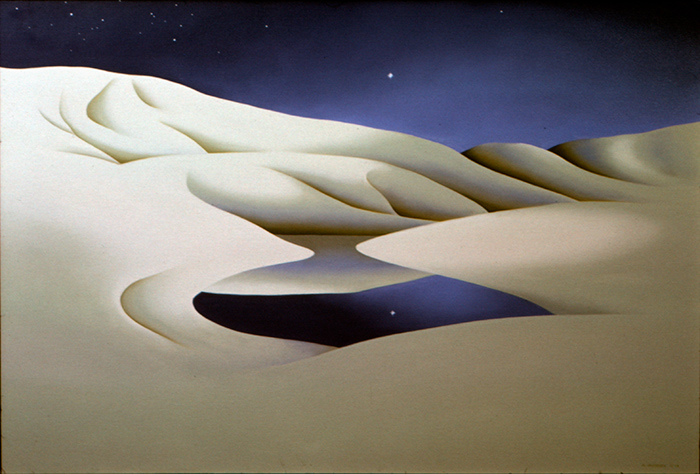 Bump Winery Tasting Room Show
Closing Celebration
Sunday, January 15
from 2-5pm
Ray's Work will be featured at Bump Winery Tasting Room off the Plaza in Sonoma for the month of December 2016. Please join us for a closing celebration on Sunday, January 15, from 2-5pm.
Last chance to see Ray's work
in Sonoma
Location:
521 Broadway, Suite A
Sonoma, CA 95476
Seven Moons Productions Documentary of Ray
The Seven Moons Productions team; Janis Kobe, Judi Danner and Jim Bowden, present the story of Ray Jacobsen. This video is one in a series featuring Sonoma Treasure Artists and Sonoma Legacy artists. Please visit the Seven Moons website to see all of their videos.
Scholarship Fund Transferred to Artescape – See the Progress Report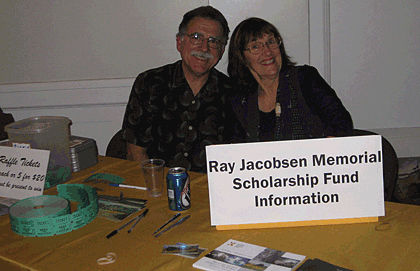 Ed Dufault and Audrey Von Hawley selling raffle tickets at the Arts Guild Tribute
Although we were not able to reach our goal of 10k to create a perpetual scholarship we were pleased to transfer the Fund of $2,000 to ARTescape. Learn how the fund was used.